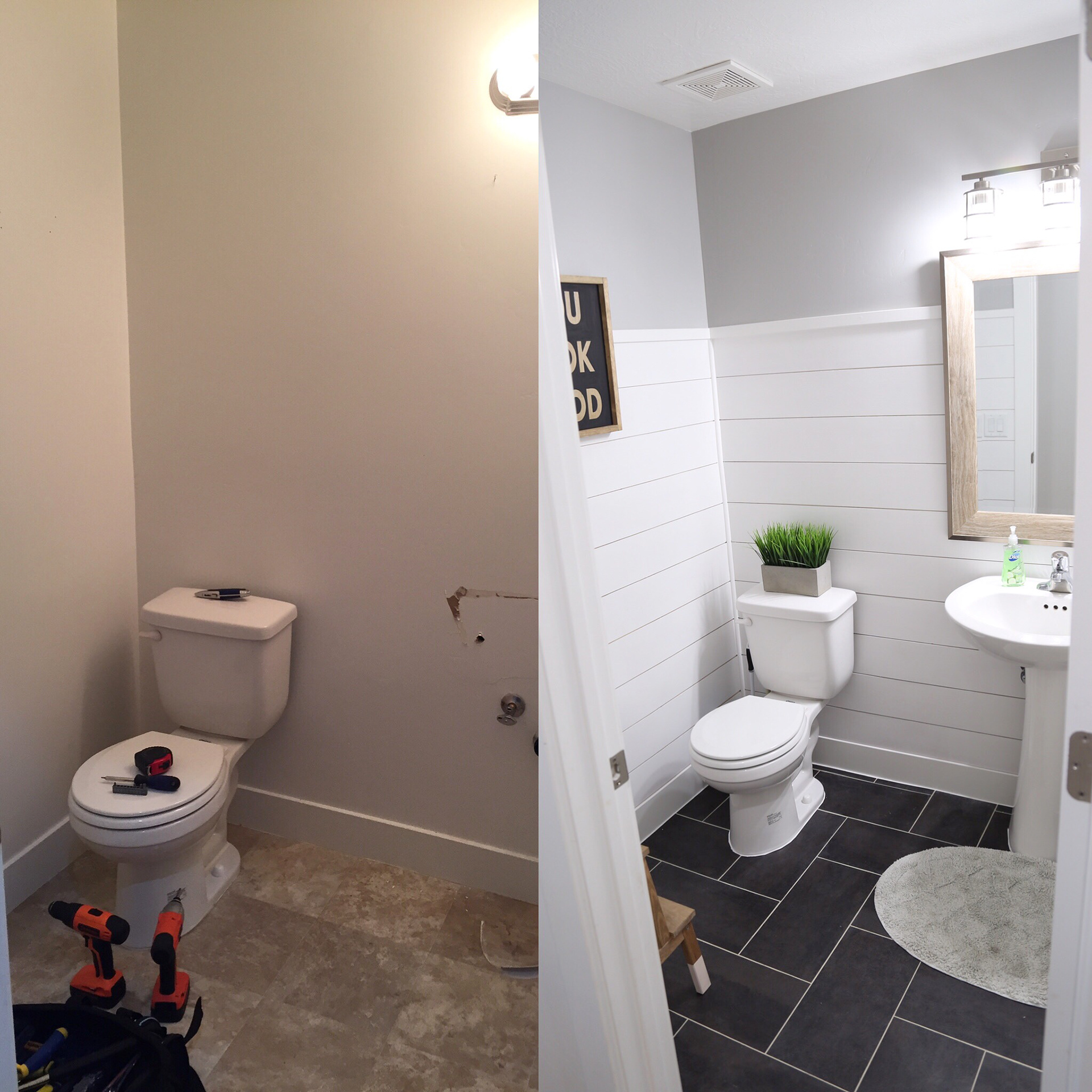 You guys..... can you see that? 
We did that! 
I am so grateful for my amazing husband who puts up with my design ideas and does all the hard labor so I don't go into labor. (insert lame pregnancy joke here)...(oh wait, I just did)
If you want more details about our half bath reno... continue reading. I can't promise you won't get a handful of more pregnancy related humor, or that you will be entertained... but i'm sure it is worth the risk.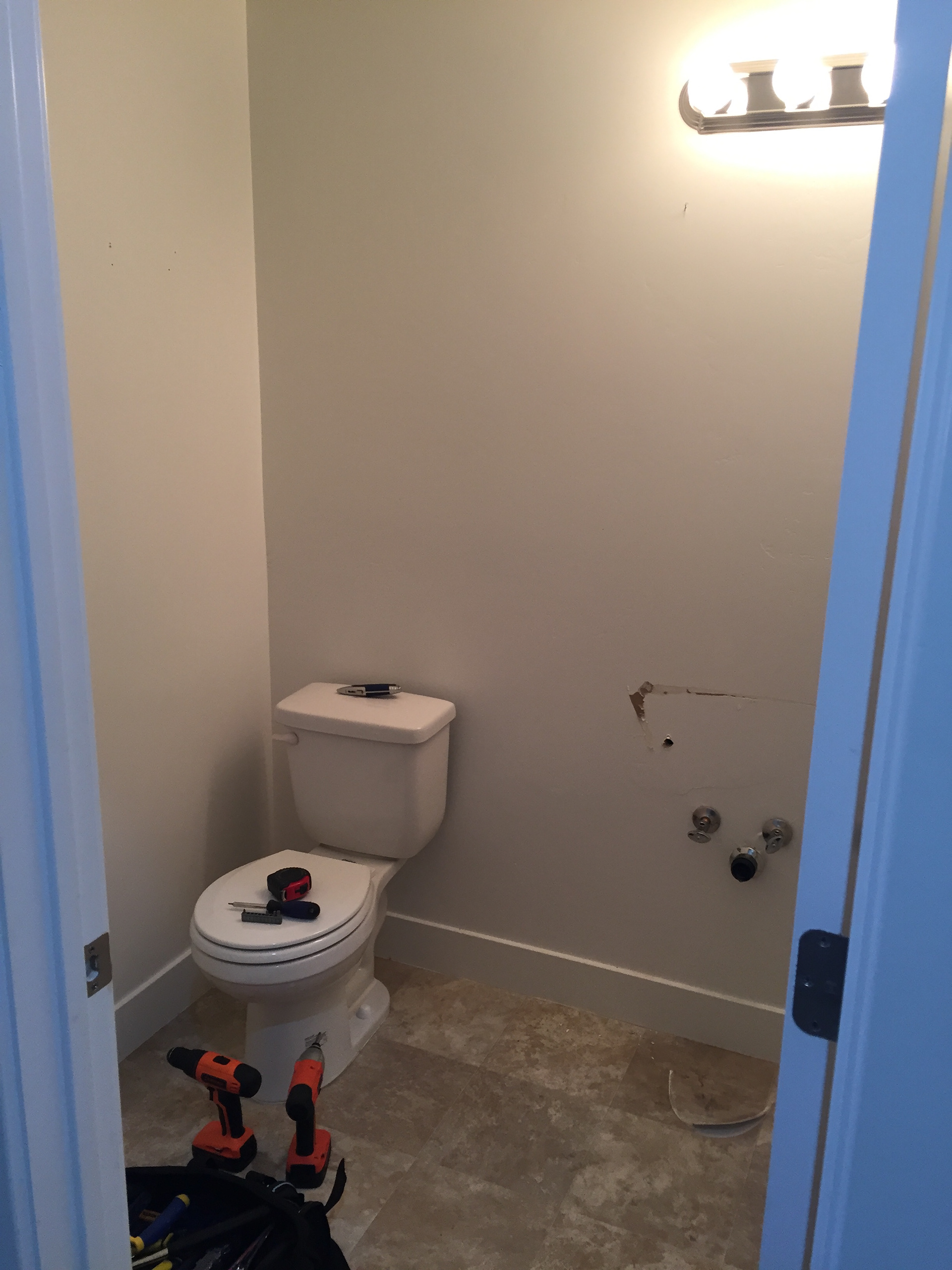 Yes. This. Was. It.  (minus our sink and mirror of course) As you will soon find out. We aren't the best "before" picture takers... but I swear I will work on it. Just for you.
We are one of many that built a builder grade home. We started with the intention of updating all the things on our own instead of paying the builder to do so. 
We (Cough, I) love  design and doing DIY. It is actually considered date night when we get to work on projects together. We put the kids to sleep. Scarf our favorite candy. Blast our favorite music. Laugh and argue about how to do things. Its a hoot!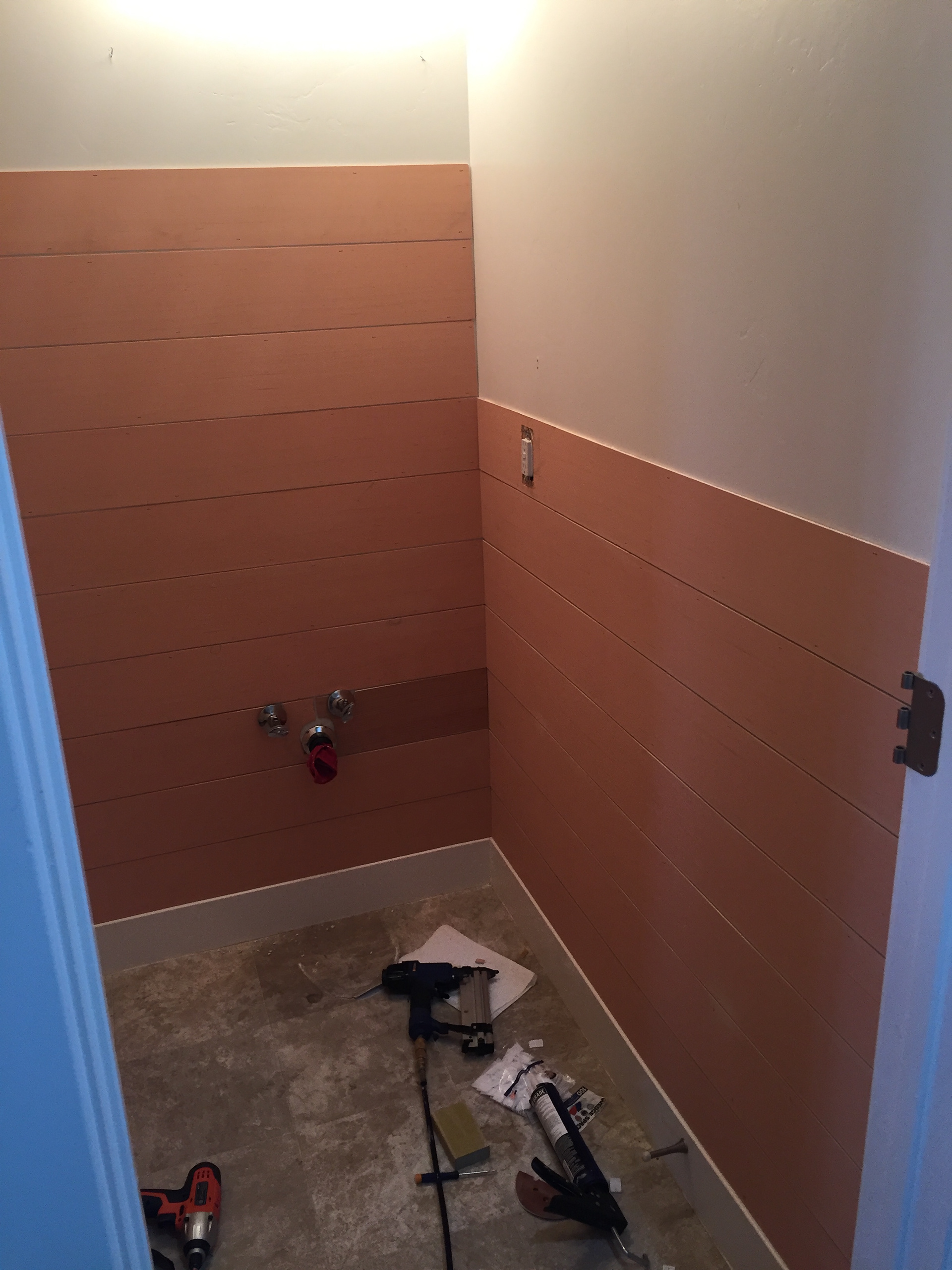 Ok. details.
We purchased this thin, inexpensive sheet good at Home Depot and paid them to cut it into 6 in slices. Yes we have the tools to do it ourselves, but sometimes it is worth paying someone else to do something that would save you a ton of pain and heartache trying to do yourself. Seeing that I am massive and preggo, I wasn't about to hold sheets of wood while we tried to cut it straight.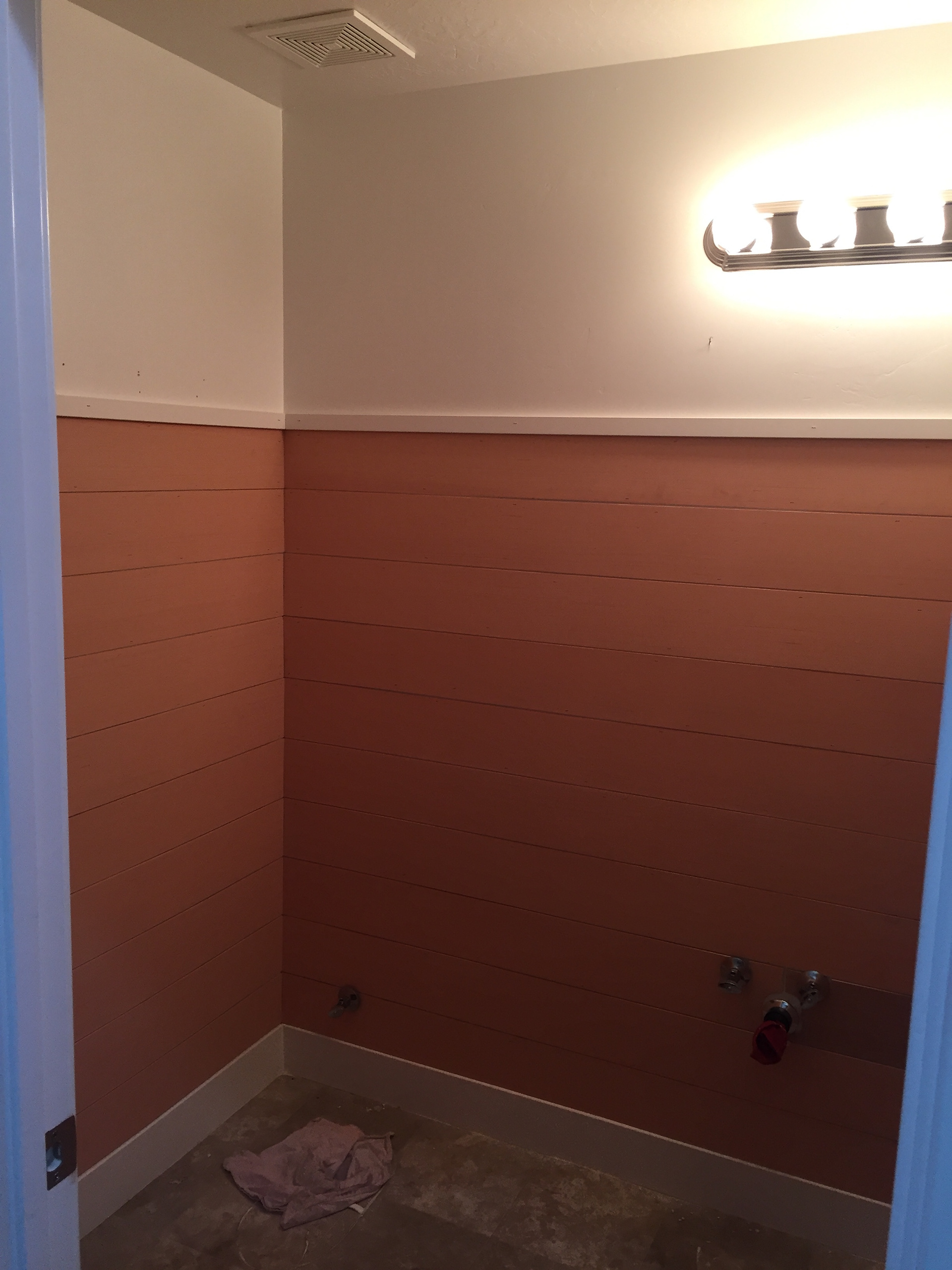 We added a cute little cap on the top. I'm a no fluff kind of person. Its square and its perfect. (isn't that orange/pink killing your soul?)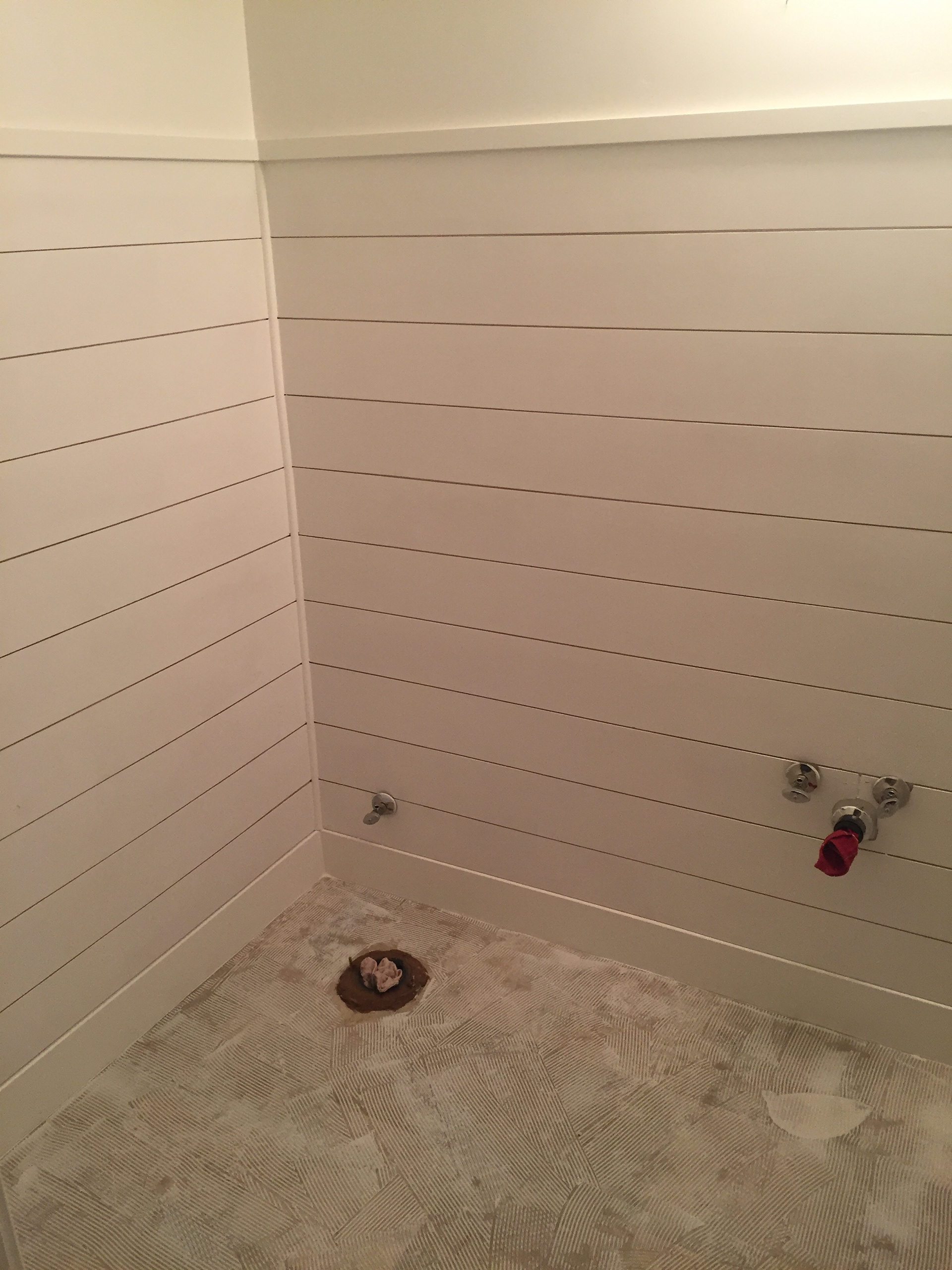 Coat after coat.... The good thing about the wood we picked is that it is light and inexpensive. The negative... it is thirsty. OH SO THIRSTY. I'm talking stranded in the dessert THIRSTY!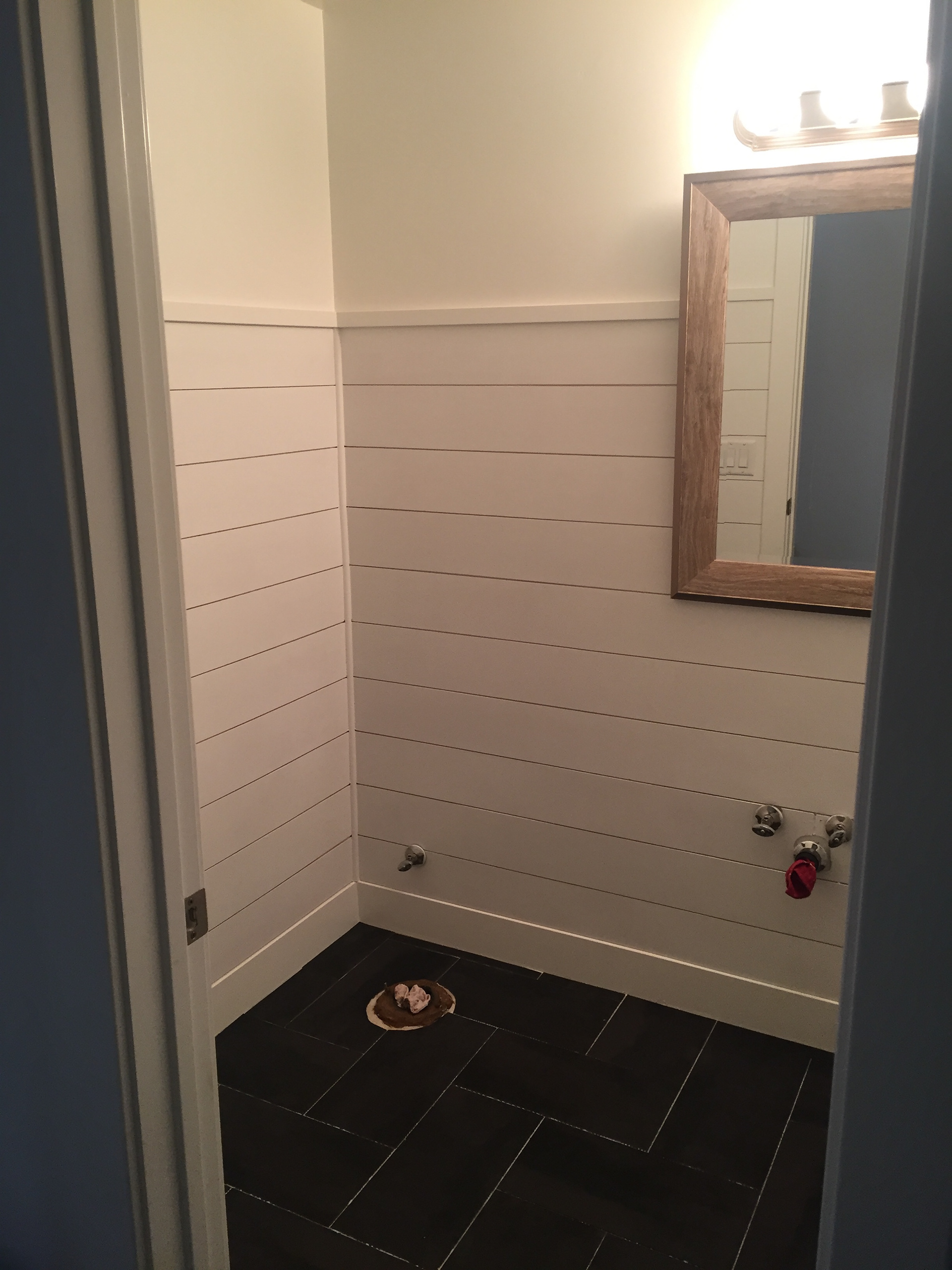 That mirror... I love that mirror. It was a TJ Maxx or Ross find a while back. They are a great place to look when you want a different style of mirror. The problem is they usually won't have multiples, so it is hard to find a pair.
TADA! My favorite part. My FLOOR! 
It may look like tile, but it's not. It is a high end vinyl floor with real grout. It looks just like tile but it doesn't leave you with that echo or coldness. Plus it was much easier to lay. AKA Perfect for me.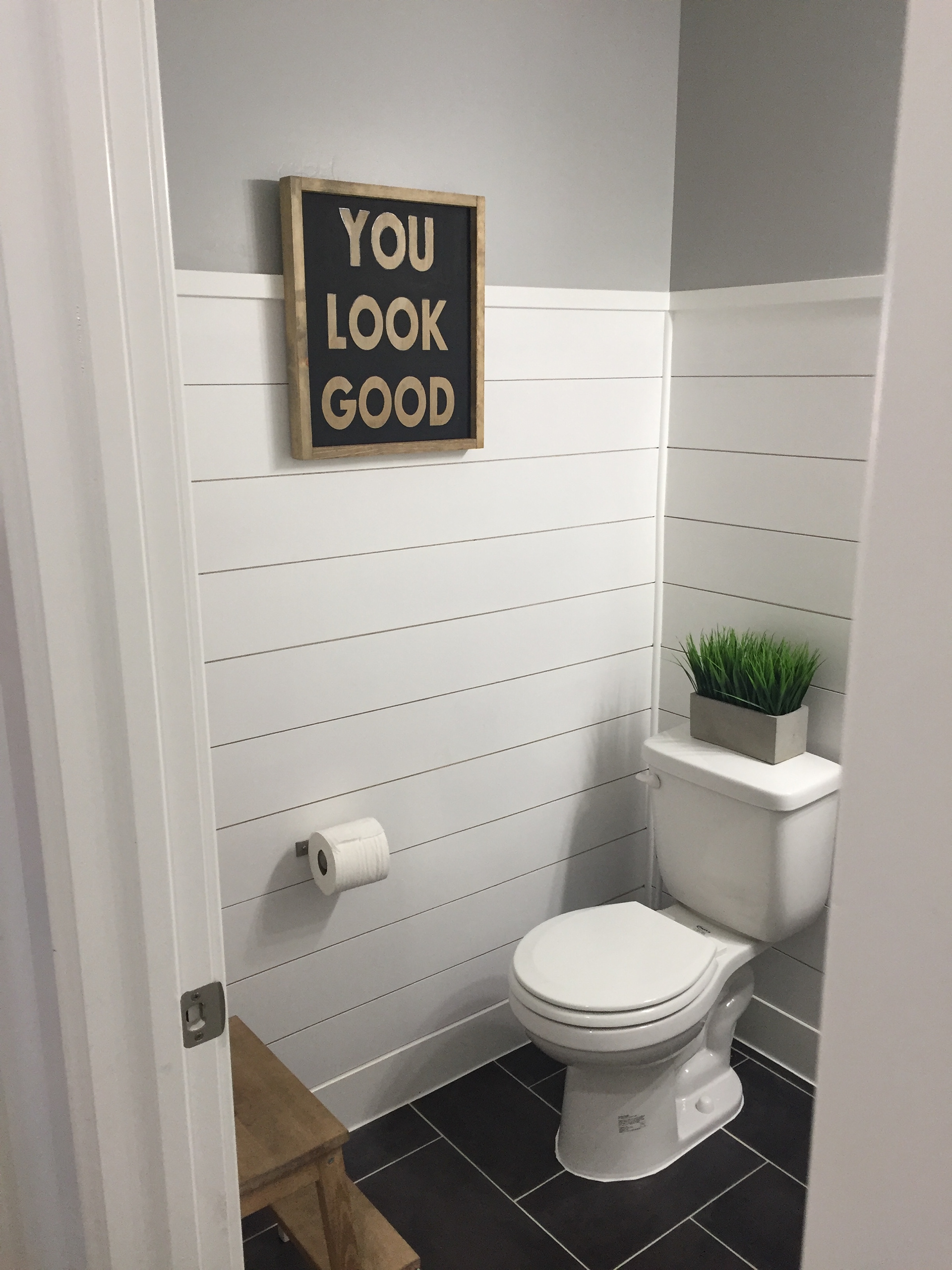 Isn't that sign adorable. My sweet friend made it for me. Craft Me UP! check her out.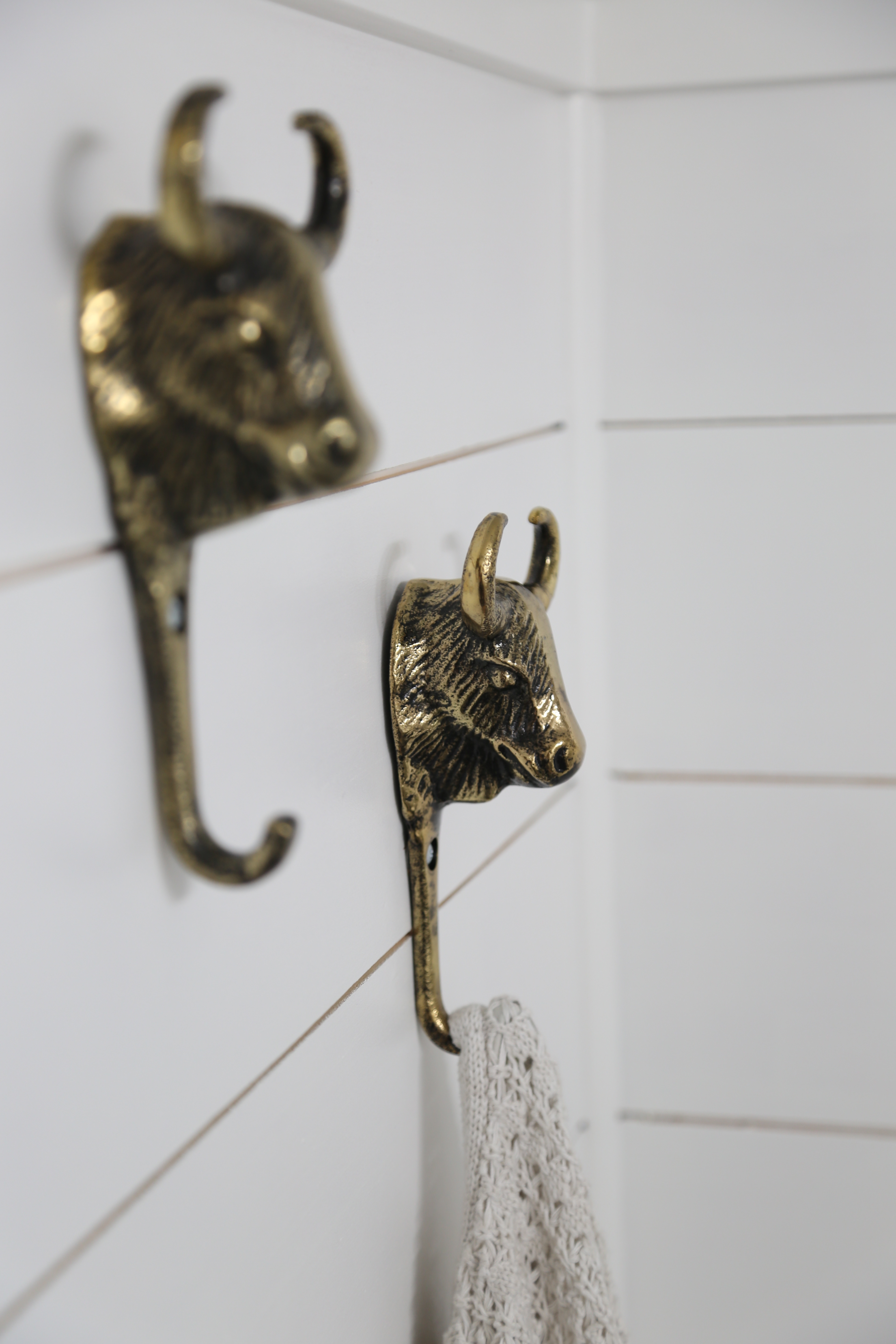 What bathroom doesn't need golden cow hooks. hahaha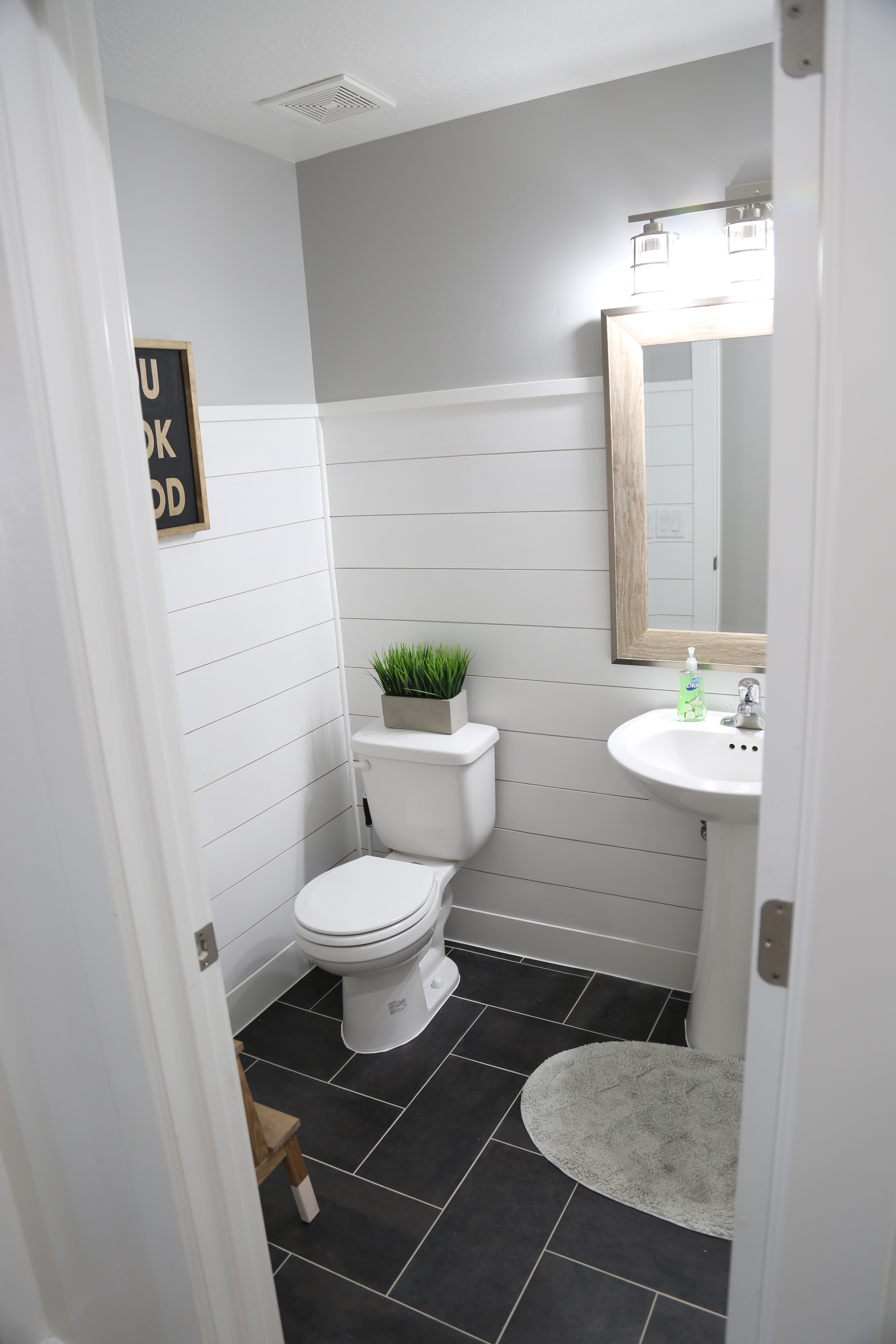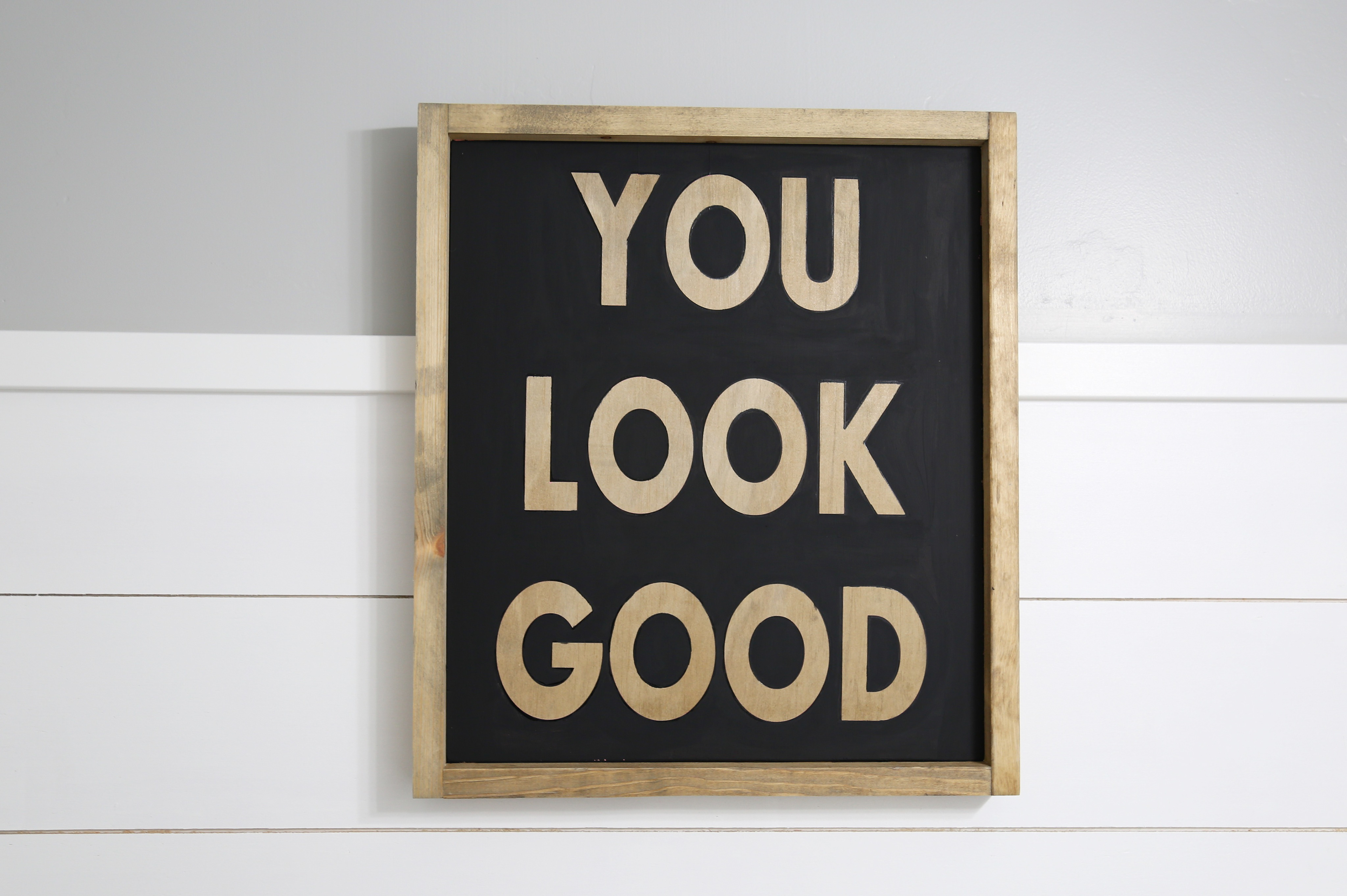 The End. If you have any questions about my projects. Feel free to find me on Instagram or Facebook and shoot me a message. Just search houseofvandy